The Dominican Republic occupies part of an island in the Caribbean shared with Haiti, possessing a heart and culture all its own. The northern city of Puerto Plata (which means port of silver) was "discovered" by Christopher Columbus in 1492 and the country still maintains a strong Spanish heritage today. Pirates, bloody wars for independence and the discovery of amber all make up a part of Dominican's history, a country that teeter totters between the extremely wealthy and the extremely poor. I saw lavish all-inclusive resorts one mile away from dogs climbing trash piles three stories high. But most of all, Dominican Republic, and the 10.5 million people who occupy it, are beautiful.
I've been back in the States for a week now, and my mind is still reeling and whirling as I continually attempt to process what just happened on Fathom's inaugural journey to the Dominican Republic aboard Adonia. The cruise was a week long. We left Miami on Sunday, April 24 and ended up in Puerto Plata's brand new Amber Cove. We stayed docked at Amber Cove the culmination of the entire week, which allowed us to explore the same area each day and truly get to know it.
I'll be the first to admit I'm not a typical "cruiser," only having been on one to Alaska years ago with my family. But Fathom was different in every way possible. First off, Fathom is impact travel. If your mind is conjuring up images of a weird mixture between champagne flutes by the pool and taking selfies with Dominican children, well, you're not off entirely... but it's so much more than that. Fathom offers more than gawking at children in need, providing photo opps so you can change your Facebook profile picture when you get home and show all your friends how much of a humanitarian you are. Fathom is a culmination of years of study, research and input on how to travel with impact from some of the world's best thinkers.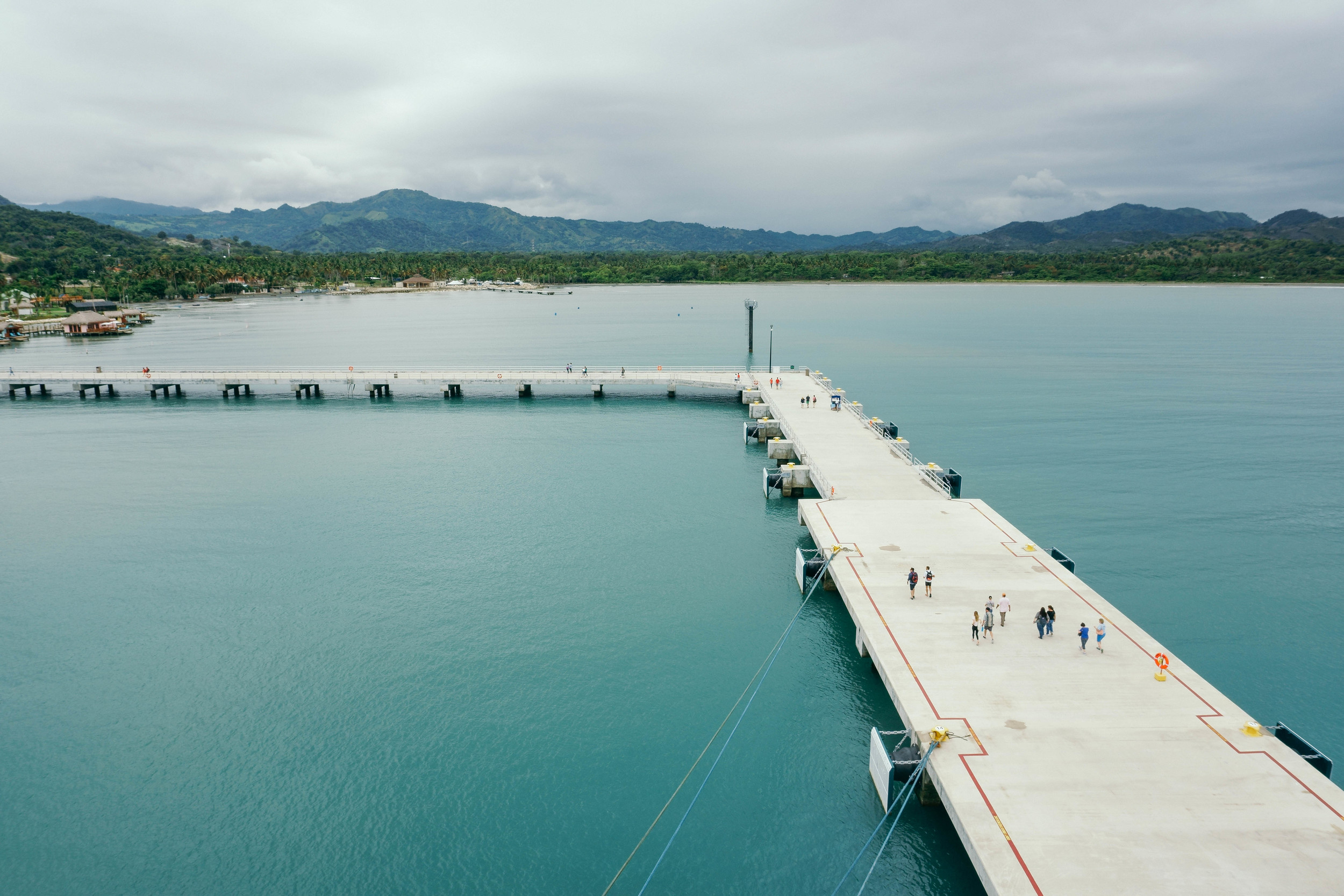 I spent my week connecting and laughing with the most amazing of friends, including Spencer Spellman, Rachel Rudwall, Justin Walter and Sean + Jessica of Kind Traveler. We enjoyed buffet breakfasts together in the mornings and elaborate lamb and key lime dinners in the evenings (often made complete with entire bottles of rum) as we recapped our days together. I loved the timeline of the trip: 1.5 days at sea initially to connect, take part in workshops and activities with our cohort groups and bond together before jumping into #reallife in the Dominican; only to be followed up with another restful 1.5 days at sea where we could recap it all together while reapplying aloe and trying to ignore mosquito bites.
As it was Fathom's inaugural cruise, Fathom President Tara Russell and Carnival CEO Arnold Donald were on board the ship, along with a host of media documenting each and every second. During the initial press briefing, it was made clear that yes, doing good is good for business, but at the same time, Fathom wouldn't really "move the needle" longterm for Carnival, Inc. In other words, this is more than a PR move for Carnival — Fathom is born from a genuine desire to see and do good in the world... lasting good.
Fathom has partnered with two local NGO's, Entrena and IDDI, and together they've created a "link in the chain" concept where Fathom travelers take part in "impact activities" — as many or as few as they want — to further the reach that the NGO's are already doing in the Dominican Republic. Options include assisting in a women's cacao farm, reforestation, and building water filtration systems. I decided to opt for two impact activities, one from each NGO, Entrena's RePapel and IDDI's Community English.
RePapel
RePapel means "recycle," which is exactly what we did. I assisted a group of Dominican women make paper out of garbage, jewelry out of coffee seeds and wax candles for the days their electricity goes out. This involved using antiquated blenders and rolling techniques, as well as sitting in a circle and sifting through old faxes and newspaper. As our buses rolled up, and we tumbled out into the Dominican Republic we were instantly greeted with a rousing round of applause which was unexpected and incredibly moving. Chickens pecked one another in the streets which had recently been slovenly paved ("Election season is coming," one Dominican told me) as children ran around naked and stray dogs scavenged through trash. RePapel was a ray of sunshine, echoing the women who run it, unabashedly telling us they have to do something as most of their husbands cannot find work. During the few hours my team was there, we helped the women make 223 pieces of paper, more than three days' work, which will later be sold into greeting cards and stationary.
The thought in all of our heads, of course, was are we really helping — or just getting in the way. The answer was quickly evident: we were helping. And being changed in the process.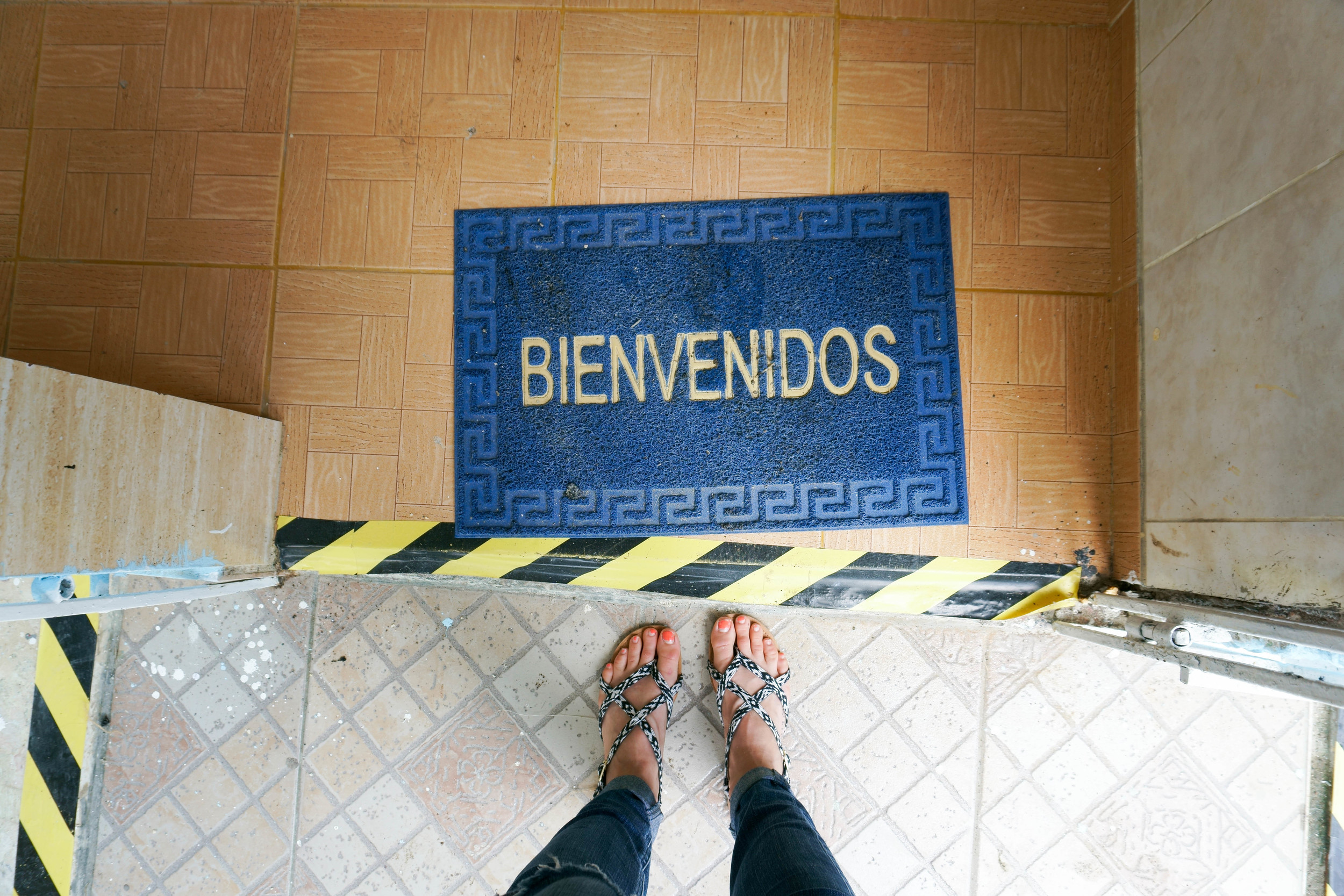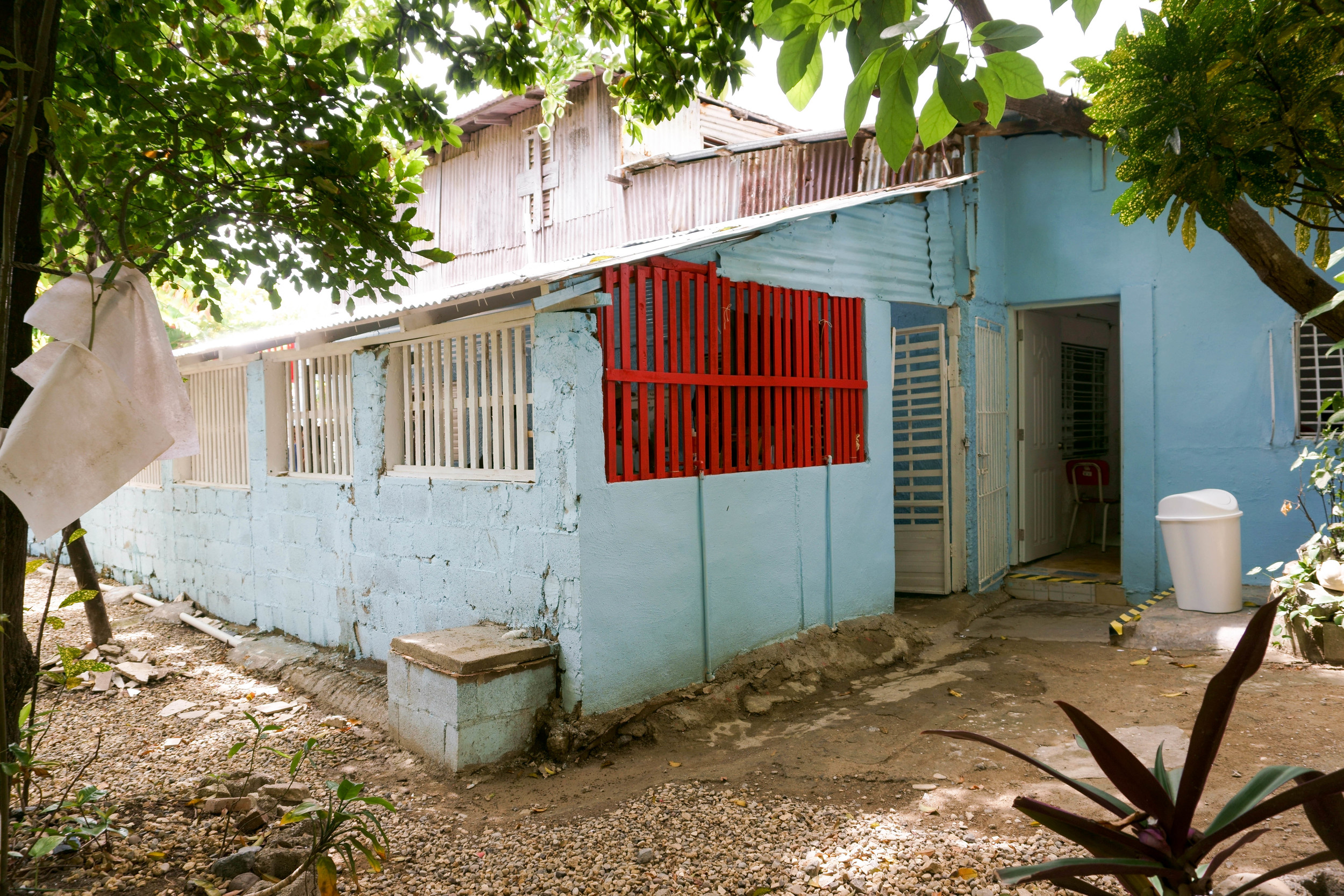 Community English
My highlight of the trip was Community English. This impact activity not only gave us direct access to Dominican families and their homes, but we played an essential role in teaching them English, a skill that will help Dominicans have a better chance of finding work. On the day I was there, we were tasked with teaching the English Alphabet. Garbling in my high school Spanish, I was astonished as Jacinta, the matriarch of a family in San Antonio, Puerto Plata, grabbed my hand and led me into her home which consisted of over a dozen children, grandchildren and great-grandchildren, each more eager than the next to learn the language I've known all my life. We gathered in a circle and squinted over the lesson in a dark house that lacked electricity, and sung the ABC's. In a matter of an hour, they had it.
While this experience impacted me deeply, and I had to allow some time to process on my own later that evening in my cabin onboard Adonia, I was struck by the joy I felt from each Dominican I met. After a few moments together, we were family. I also reflected on how most Americans take for granted that we know English (myself included). English is such an important language around the globe, and we assume everyone else will know how to speak it rather than make a strong effort to learn other languages. Language crosses boundaries and allows connections to go far deeper and more intimate.
Perhaps more important than language is laughter, that human connection we all share and understand. Laughter. I laughed the ENTIRE trip, with strangers, with people who spoke a different language than me, with new best friends. I laughed when we all jumped in the hot tub with our clothes on, when we discovered a Settlers of Catan game on board, and in Community English when my Spanish was terrible.
Thank you Fathom for allowing me to experience your inaugural journey to the Dominican Republic, and congrats on making it to Cuba! You made the entire experience unforgettable via your fun and energetic staff, rad onboard activities and by creating an amazing way to give back while on vacation. My only suggestion: make the key lime dessert available every day.
Note: I shot the above video + photos with my new Sony A6300! I'm still learning how to use it (so different from Canon) but am loving it thus far!