The place? Aruba, a small Dutch island 15 miles north of Venezuela surrounded by stunning Caribbean waters. The mission? Taking a moment to breathe with Rachel Brathen (AKA @yoga_girl), her adorable goat (AKA @penny_thegoat), Philosophy and a squad of amazing women who instantly became friends (love it when that happens). We were introduced to Philosophy's brand new line Take A Deep Breath, a mantra we put to good use during our stay. We stayed at the Ritz, an experience in and of itself, but Rachel showed us her Aruba: a desert hike along the ocean to a natural pool, meditative yoga on the beach, snorkeling in turquoise waters, paddle board yoga (SO MUCH HARDER THAN IT LOOKS) and incredible healthy dishes prepared by her personal chef. I always love taking the "authentic" local route when visiting new places, and this was no exception.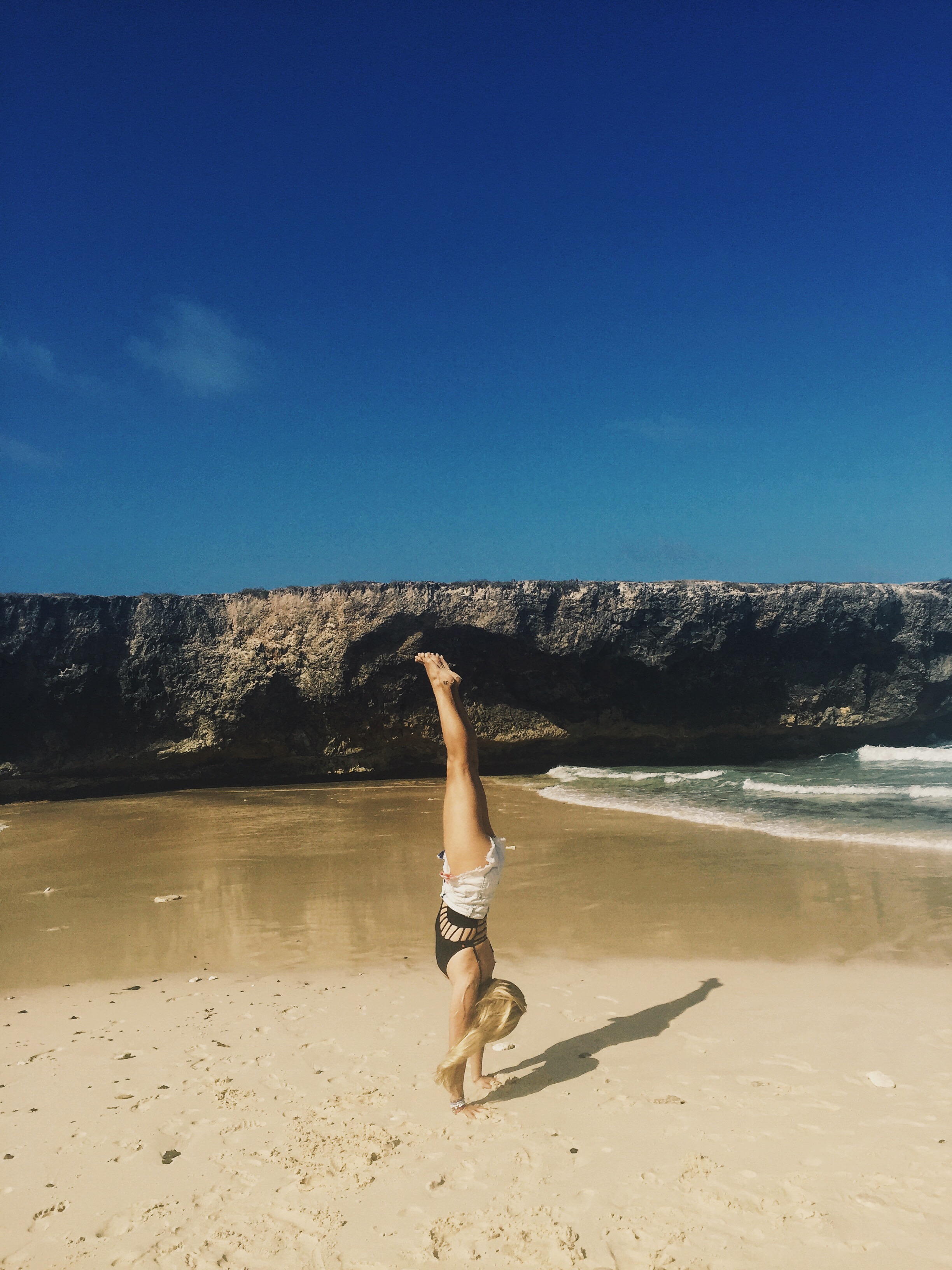 Aruba, while tropical and a breezy 87 degrees, has a surprisingly desert-like arid climate. Imagine Palm Springs plopped in the middle of the Caribbean. Spanish and Dutch cultural influences are everywhere you look, and the vast majority of tourists I saw were vacationers from South America. Despite the less-than-pleasant travel to get there (three flights + three time zones) it was a pretty magical visit.
At the risk of sounding repetitive, by far the best part of this adventure was the humans I met, hailing from all over Canada and the States. Beauty editors, one YouTube celeb, photographers and professional adventurers, we bonded instantly over our sunburns and champagne (so much champagne).
Philosophy's Take A Deep Breath skincare line includes sunscreen and makeup (the Liquid Sunshine bronzer is my fave!) which was created specifically for the busy millennial gal on the go. The product is made from barley extract and literally utilize photosynthesis to reintroduce oxygen into your skin, the first of its kind on the market. RAD. I've been using the line ever since I got back and my skin feel so soft and alive. For more info and to get your free sample click here.
Philosophy, I love you. Thank you for bringing me to Aruba for this incredible unforgettable trip and reminding me to take a moment and breathe.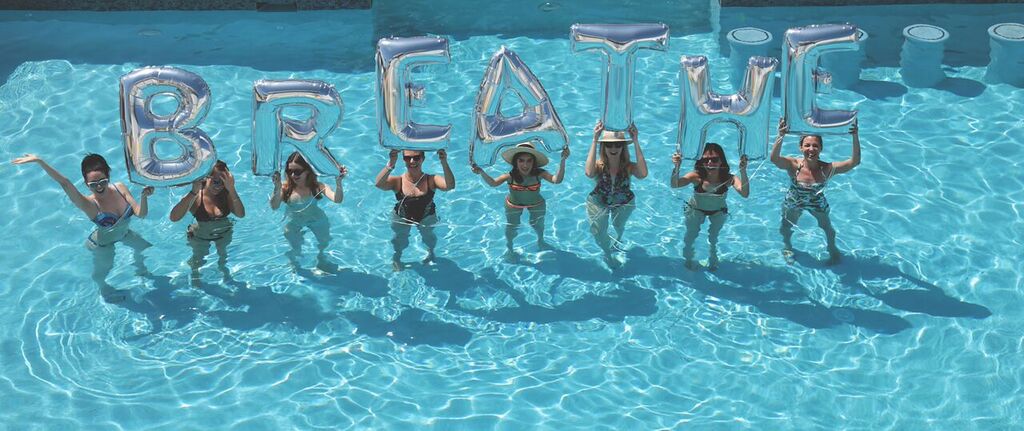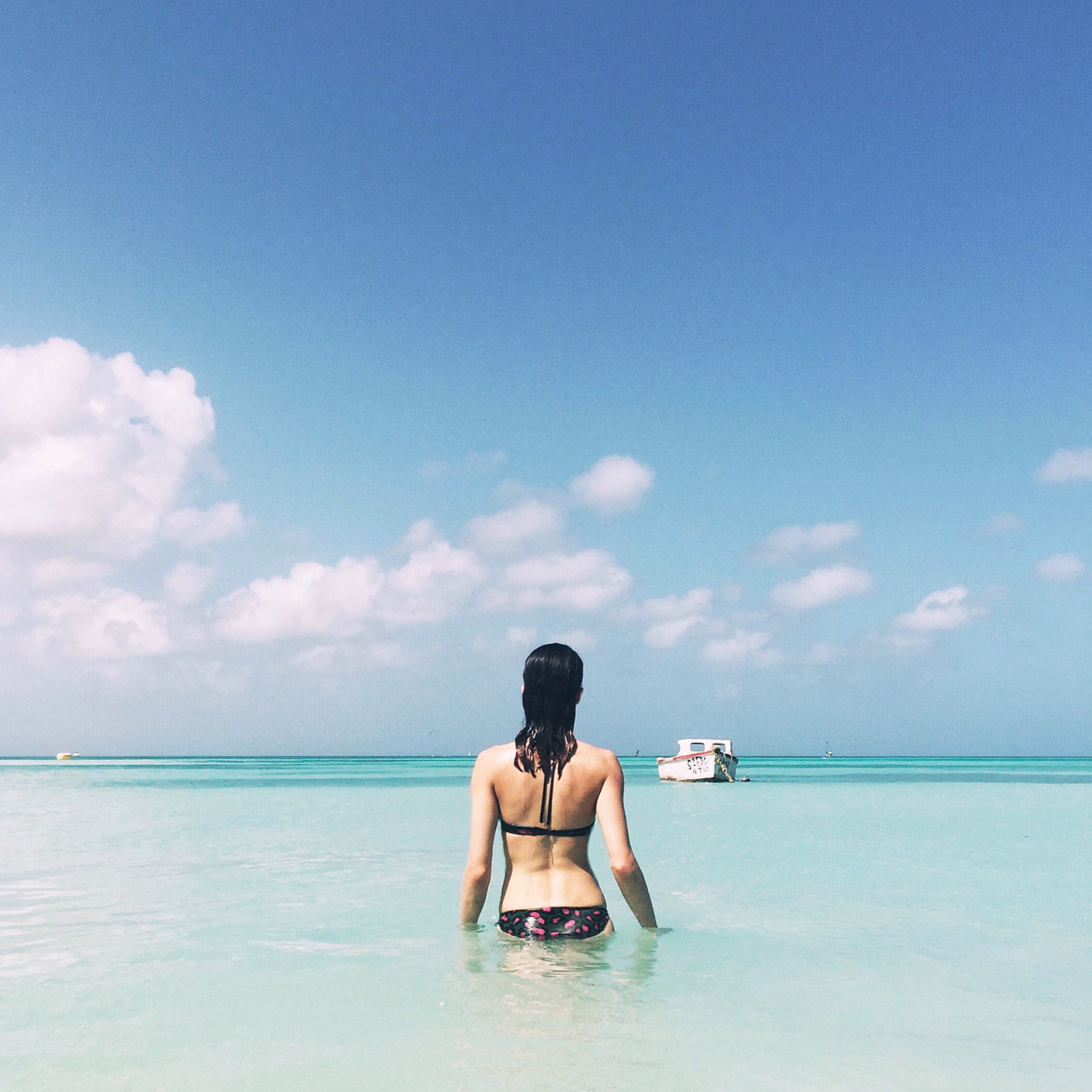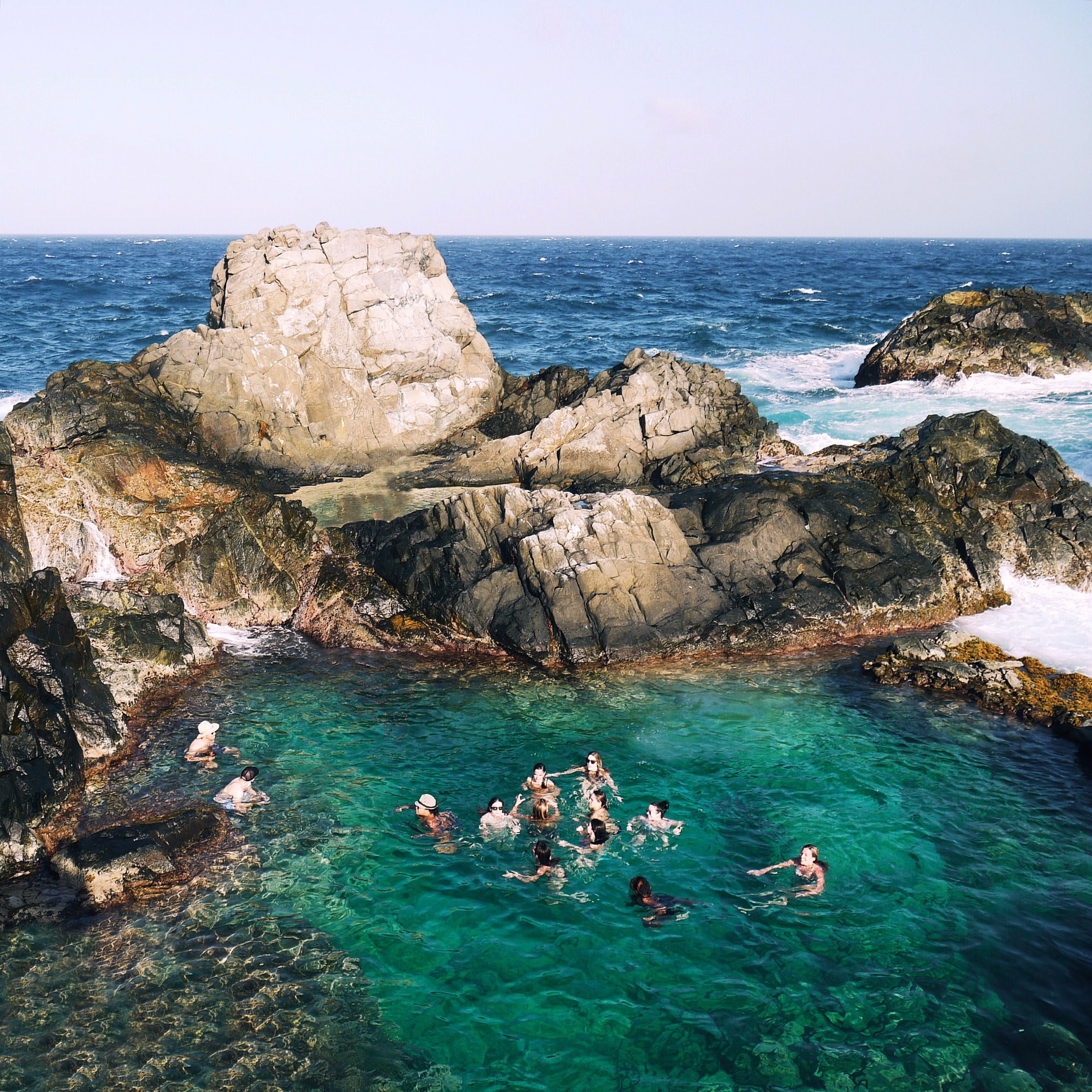 Note: A few of the images above are courtesy of our trip photographer, Cado de Lannoy.